BioBeats takes your heartbeat and makes music. In real time. On your phone.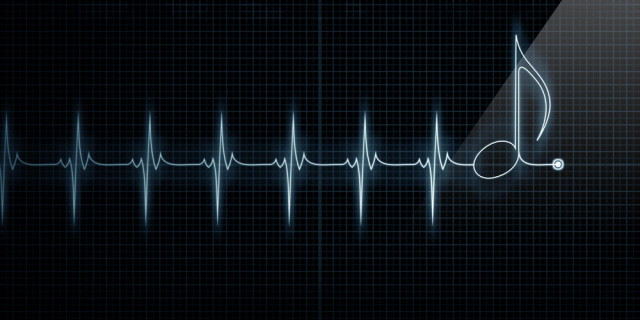 Naturally, there is also a performance side. We can stream real time heart beats from anyone, anywhere in the world.
Matthew Davis can then use these Beats to drive live music & visuals. The prototype of Matt's live performance software takes heart beat information from BioBeats' server (location, pulse) and turns it into mappable MIDI – a tap tempo, a slider controlling BPM, or a tempo ramp that advances with each beat.
Here's the UI, built in Max: