Jordan Wolfson
Female Figure
Female Figure combines film, installation, and performance in the form of a curvaceous, scantily clad woman covered in dirt marks and wearing a witch mask. Unlike the artist's two-dimensional subjects, this life-size character was developed in close collaboration with a special effects studio in California used by major Hollywood productions. She dances in front of a mirror, speaks in Wolfson's recorded voice and uses facial recognition technology to make eye contact with viewers.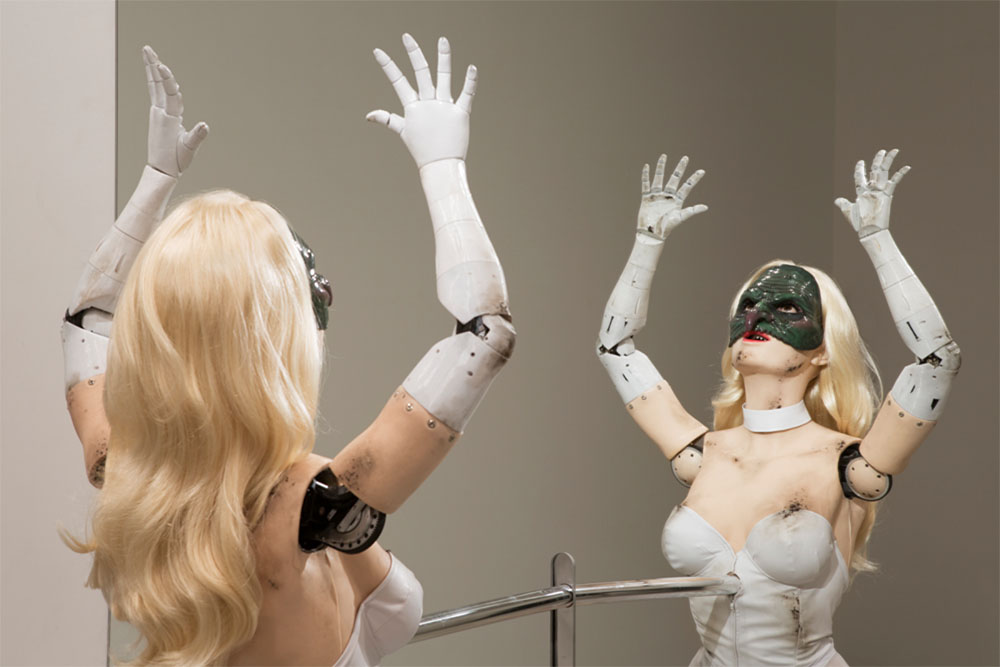 Over the past decade, Jordan Wolfson has become known for his thought-provoking works in a wide range of media including video, sculpture, installation, photography, and performance. He pulls intuitively from the world of advertising, the Internet, and the technology industries to produce ambitious and enigmatic narratives. For his first solo show, Wolfson debuted a life-sized animatronic sculpture titled (Female Figure) at David Zwirner gallery in New York during 2014.
[ntm] wrote the Max/MSP software engine that allowed animatronic experts to program, record, and play back lip-sync and dance movements to audio and tempo information coming out of Ableton Live.