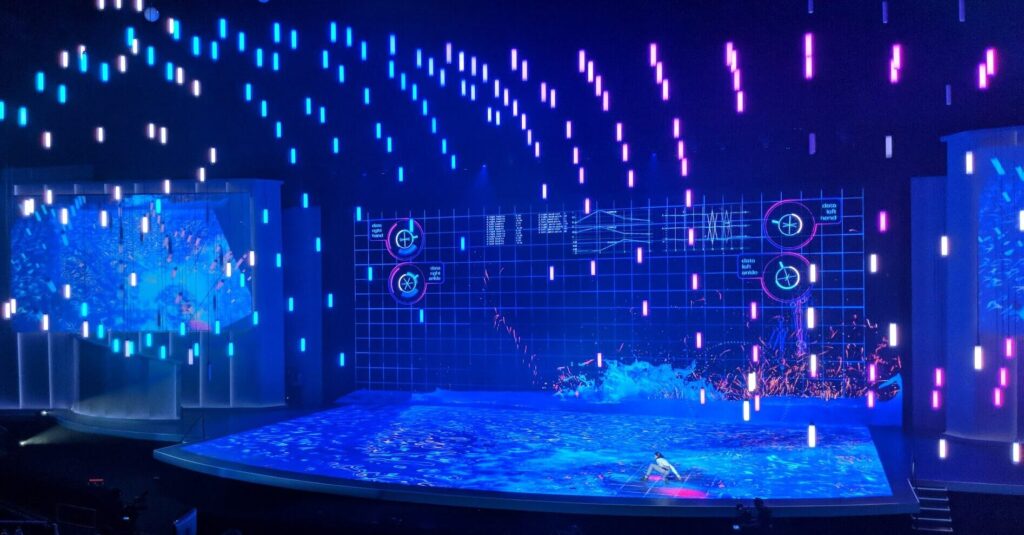 [namethemachine] created a wide array of real-time interactive visual compositions for the performance portion of Intel's CES 2018 keynote address in Las Vegas – Simple numeric data displays, dynamic fluid simulations, and animated interactive characters in real time. These visual scenes were informed by data generated from performers on stage, positional trackers on drones, and AI 'musicians'.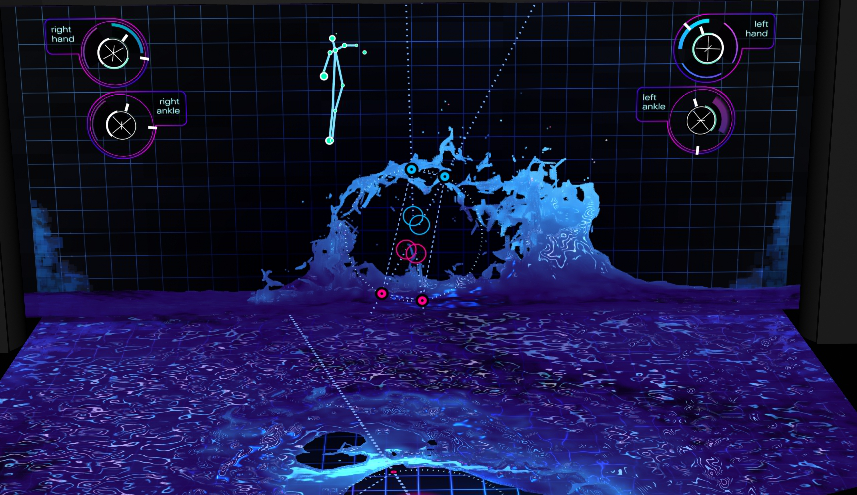 Musicians played sensor based instruments & [ntm]'s real-time graphics reacted to the nuances of each musician's playing.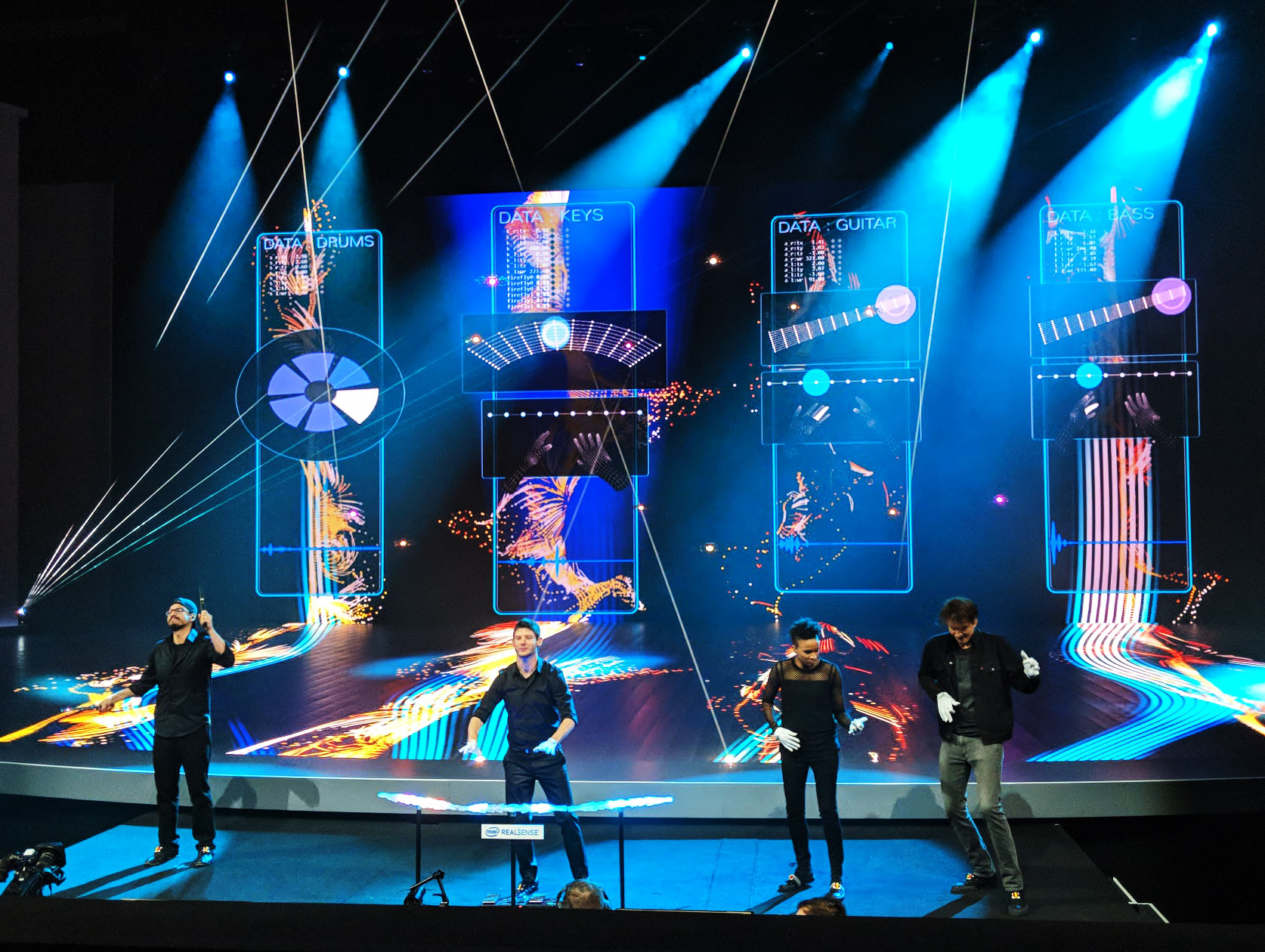 [ntm] created a pair of highly detailed and expressive characters in Unity to portray the visual representation of Intel's AI musicians who improvised on stage with Kevin Doucette, the musical director and lead musician of the performance.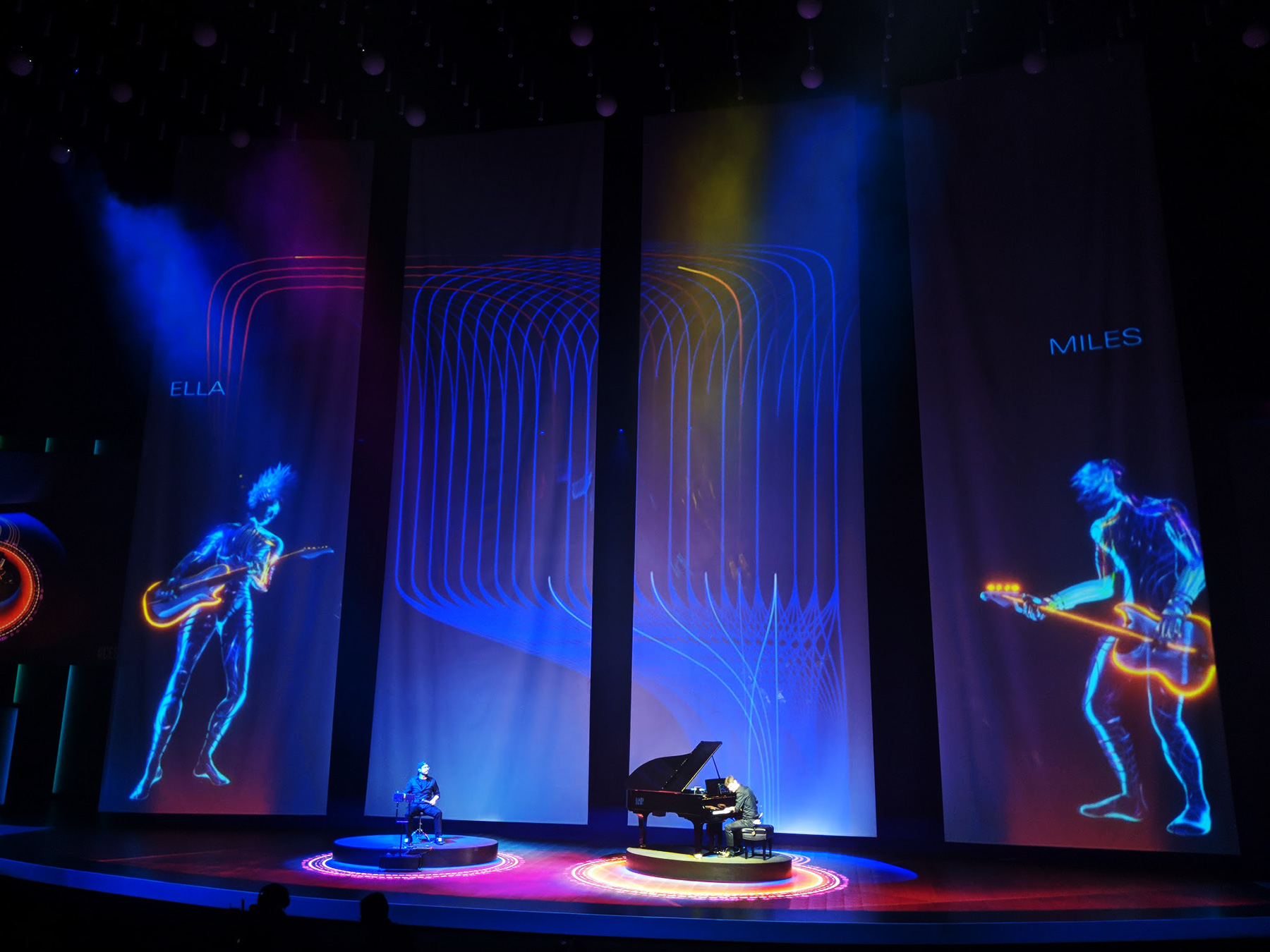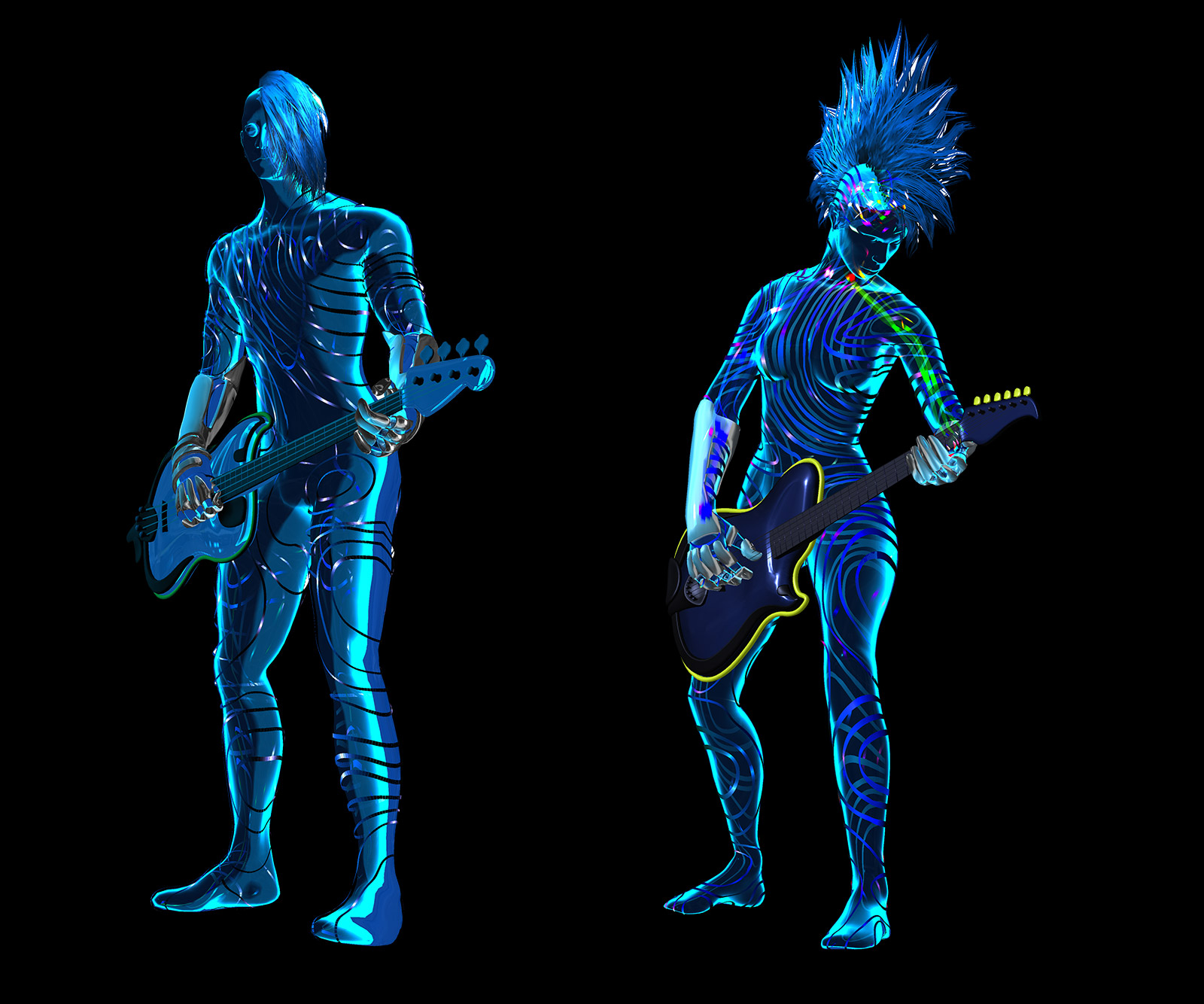 An interactive fluid simulation and other data display graphics surrounded a dancer and were driven by the positional sensors she wore on her wrists and ankles.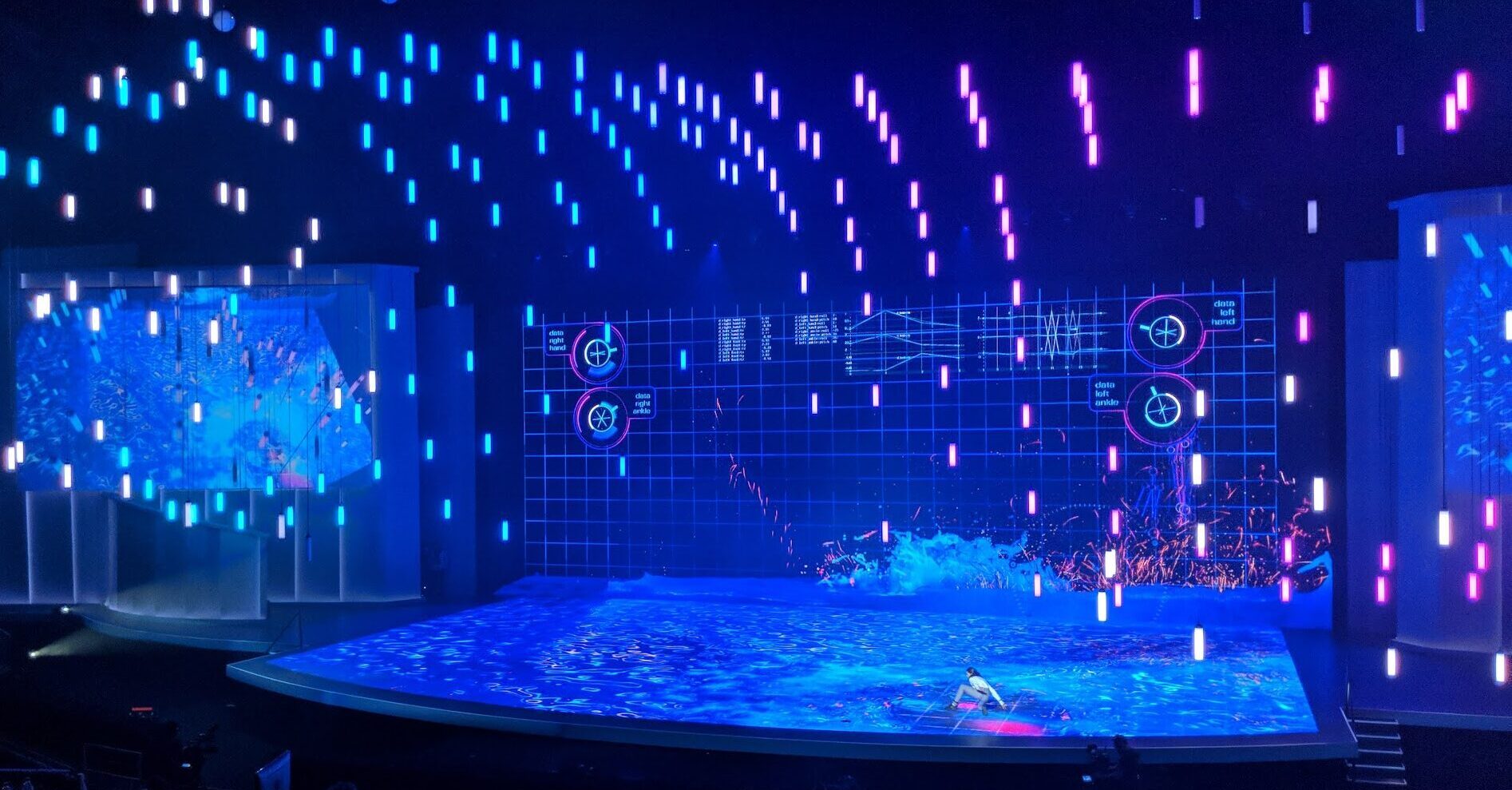 Credits
Visuals Team
Peter Sistrom – Interactive Visuals Designer / Director
Vincent Houze – Fluid/flex solver system and renderer
Mary Franck – Procedural tools designer
Lucas Morgan – ArtNet LED Orb control in dance portion :: ImagineX
Eric Mintzer – ArtNet LED Orb control in dance portion :: ImagineX
Dom Davis – Data Graphics and Interactive Assets
Evan Pierre – Data graphics, assets, and general tech
Max Chang – Data graphics, assets, and lead hardware tech
AI Avatar Team
Chelsea Hash – Lead Technical Artist
Devon Chapman – Avatar Artist
Alejandro Crawford
Music Team
Kevin Doucette – Musical Director
Playback Engineer – Fred Carlton :: Nerdmatics
Interactive Music Engineer – Chris Legaspi :: Nerdmatics
Sensors and Data | Intel
Matt Pinner :: TouchTech.io
Adelle Lin :: TouchTech.io
Team at Intel
[namethemachine]
Matthew Davis – producer
Evan Hembacher – producer
Show produced and directed by Clarity Creative