For New York Fashion week 2016 Intel outfitted parkour athletes from Bullettrun with wireless Curie devices to transmit real-time data about their movements. [namethemachine] designed and created an abstract real-time visual representation of this motion data displayed overhead during the performance.
Each performer is represented by their own unique reactive shape that spins at different speeds depending on their level of activity. Particle clouds blast out of the shapes when a critical level of activity is detected.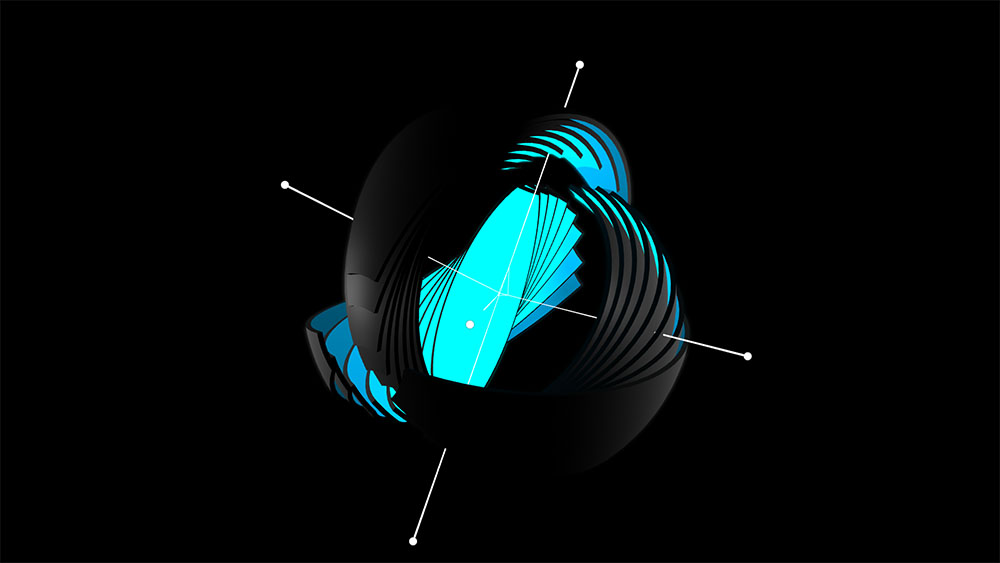 Accompanying the abstract shapes are small "widgets" displaying the data streams for the different sensors connected to the Curie devices : accelerometer, gyroscope and magnetometers.
Credits :
Visual Design and Direction : Peter Sistrom
Lead Programmer : Peter Sistrom
Assistant Programmers, Show Operator : Evan Pierre
Production Company : Milk Studios